Frequently Asked Questions About Invisalign Treatment
Posted by DENTAL CONCEPTS on Sep 6 2022, 06:01 AM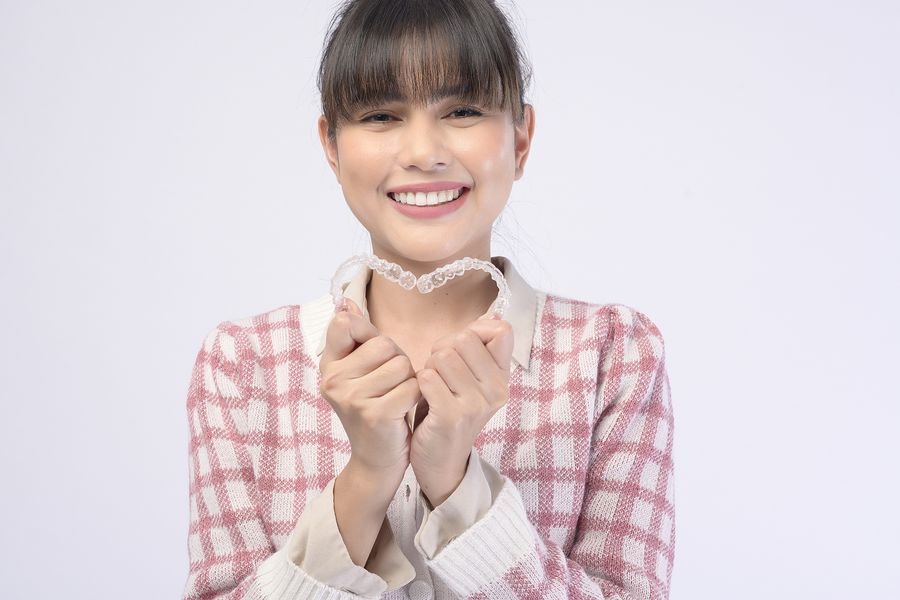 Invisalign is a series of nearly invisible, removable aligners that straighten your teeth without metal or wires. You wear a set of aligners for about two weeks, then switch to the next set. Each aligner moves your teeth just a little bit at a time until you eventually get straight teeth.
Invisalign aligners are made of smooth, comfortable, BPA-free plastic. Most people won't notice you're wearing the aligners. Invisalign aligners are also removable, so it's easy to eat anything you want and clean your teeth normally. If you have crooked or misaligned teeth and plan to get Invisalign treatment, read on to understand the answers to a few frequently asked questions: 
Is Invisalign covered by insurance?
If your insurance provider covers traditional braces, there is a good chance it will cover Invisalign treatment. Our team is happy to help you verify your coverage and learn more about the cost of treatment. Thanks to advanced technology, Invisalign clear aligners are a more comfortable and convenient alternative to braces. Visit us for a complimentary consultation to find out if Invisalign is right for you.
How does Invisalign work?
Like braces, Invisalign aligners will gradually shift your teeth into place. But unlike braces, Invisalign aligners are removable, so you'll be able to take them out to eat, brush your teeth, or for special occasions. You'll wear each set of aligners for about two weeks at a time, removing them only to eat, drink, brush, and floss.
Explain the Invisalign process. 
To start the process, we will take images, x-rays, and impressions of your teeth. We then send the information to a specialized lab, where they will create custom aligners for you. We will call you when your aligners are ready, and then you'll come back and pick them up.
Your aligners will be swapped every week or two, depending on what your doctor decides is right for you. You will be expected to wear your aligners for 22 hours a day, only taking them out to eat, drink, brush your teeth, and floss.
Invisalign treatment is not painful, and many people experience no discomfort at all. The aligners are also made from smooth plastic, so they do not irritate the soft tissues in your mouth the way metal braces can. However, you may experience some sensitivity after your first tray change. This is normal and will go away shortly. Some people experience a dull ache after switching out their trays, but this tends to be mild and temporary. If you experience significant pain, you should schedule an appointment to see your dentist.
How long does Invisalign treatment take?
Invisalign treatment time varies from person to person, but you can usually expect treatment to take around one year. You'll start with consultations to determine your treatment plan, and at each appointment, you'll receive new aligners to continue your treatment.
Who is an ideal candidate for Invisalign treatment?
Invisalign treatment can address a number of issues, from gapped teeth to overbites. However, Invisalign treatment is not for everyone. The best way to find out if Invisalign treatment is right for you is to speak with your dentist during your next appointment.
If you wish to learn more about our dental procedures, please schedule an online appointment or call us at (773) 374-9778 for Chicago and (708) 914-4381 for Homewood to have a consultation with Dr. Moore, and we will be happy to help.