How Will Dentist Treat My Gum Disease?
Posted by DENTAL CONCEPTS CHICAGO on May 27 2022, 06:29 AM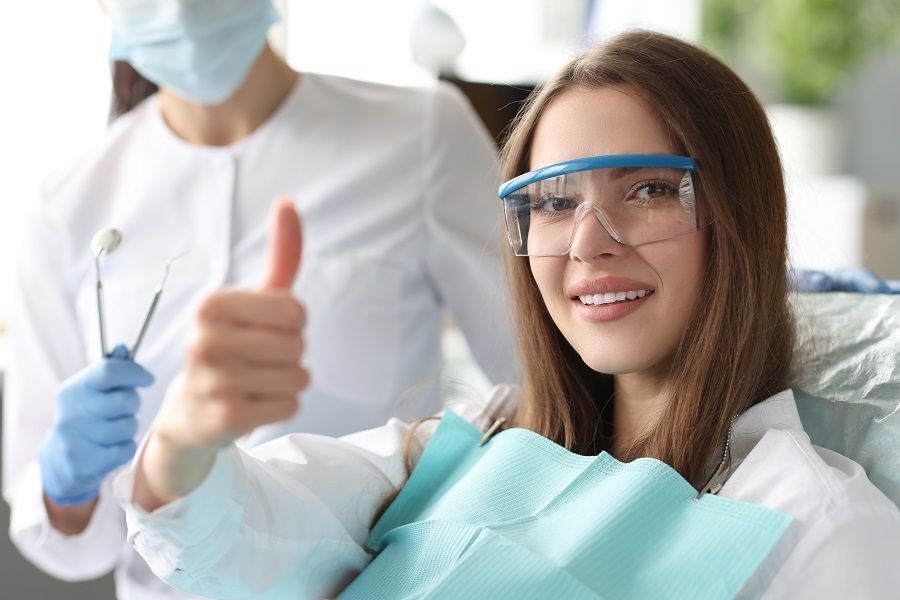 Gum disease (periodontal disease) is caused by a buildup of plaque and tartar on your teeth. When you don't brush and floss regularly, plaque builds up on the teeth. When left untreated, plaque can turn into tartar.
Tartar is a bigger problem. Unlike plaque, which is a soft, sticky film, tartar is hardened or calcified plaque. Tartar can't be removed with regular brushing and flossing; you need professional cleanings to remove it. Tartar forms at the gum line and irritates the gums. This can make them red and inflamed.
Gum Disease Treatment Methods
When you visit your dentist for gum disease treatment, they will first assess your current state of health and recommend any of the following treatments:
Deep Cleaning
If you suffer from other oral health issues, these will be addressed first. Then, your dentist will perform one of two deep cleaning procedures, often combined with the scaling and root planing procedure. The scaling and root planing procedure involve scaling the tooth root to remove plaque and tartar buildup. Then, the roots are smoothed. This removes bacteria buildup and helps to make it more difficult for bacteria to recolonize in the future.
Gingivectomy
A gingivectomy is a type of periodontal surgery that involves removing diseased gum tissue. Our dentist uses gentle techniques to remove gum tissue in targeted areas. This helps to decrease the number of bacteria in the mouth and reduce pockets between the gums and teeth.
Pocket Reduction Surgery
Gum disease can cause pockets to form between teeth and gums. If left untreated, these pockets can deepen, leading to loose teeth and additional tooth loss. Pocket reduction surgery can be used to remove bacteria and shrink pockets. 
How to prevent gum disease?
The best way to treat gum disease is to regularly brush and floss your teeth. This will prevent the buildup of plaque, which is the main cause of gum disease.
Another best way to prevent advanced gum disease is to receive professional dental care on a regular basis. This should include dental exams and cleanings at least twice a year. During this appointment, the dental team will remove dental plaque and tartar from the surfaces of your teeth. This can help prevent gum disease from progressing.
If you wish to get your gum problem treated, please schedule an online appointment or call us at (773) 374-9778 for Chicago and (708) 914-4381 for Homewood to have a consultation with Dr. Moore, and we will be happy to help